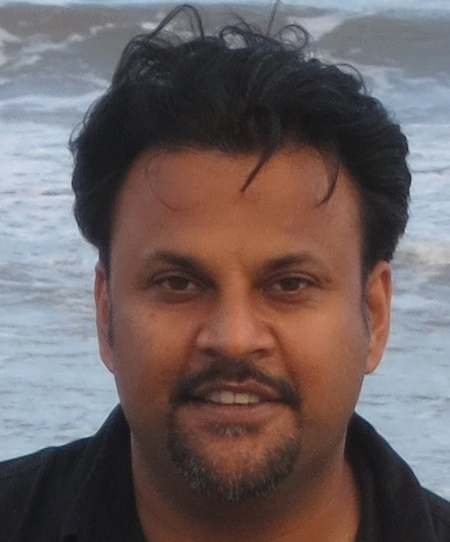 Prasanth Nair is the Canada Research Chair in Computational Modeling and Design Optimization Under Uncertainty and a Professor at the University of Toronto Institute for Aerospace Studies (UTIAS). His research interests lie in three main areas: (1) computational modeling of deterministic and stochastic systems governed by partial differential equations (PDEs), (2) optimization algorithms for design, control and parameter estimation, and (3) greedy algorithms and Bayesian methods for function approximation.
Professor Nair obtained his doctorate degree in Computational Engineering from the University of Southampton in 2000, and his Bachelor's and Master's degrees in Aerospace Engineering from the Indian Institute of Technology, Mumbai in 1995 and 1997, respectively. After completing his PhD, he was appointed as a Research Fellow in the School of Engineering Sciences at the University of Southampton. He was promoted to University Senior Research Fellow in 2002 and he became a Senior Lecturer in 2007. He joined UTIAS in March 2011 and he also holds a visiting position in the Faculty of Engineering and the Environment at the University of Southampton.
Professor Nair is the co-author of a book on Aerospace Design (Computational Approaches for Aerospace Design, John-Wiley and Sons, 2005) and over 100 articles in referred journals, edited books and conference proceedings.